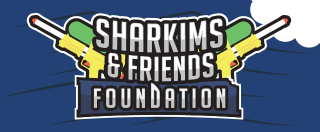 New year, new fundraiser!
The date of our next fundraiser has been set, Saturday February 18th. As always, we will be starting at 10am (PST), and going (nearly) non-stop for a full 24 hours to 10 am on Sunday. The stream will be available at:
http://twitch.tv/sharkimsandfriends
More information about our organization and what we do can be found at:
https://sharkimsandfriends.org/
Or join us on Discord:
https://discord.gg/sharkimsandfriends
Keep checking back here for additional details and giveaways. See you February 18th!