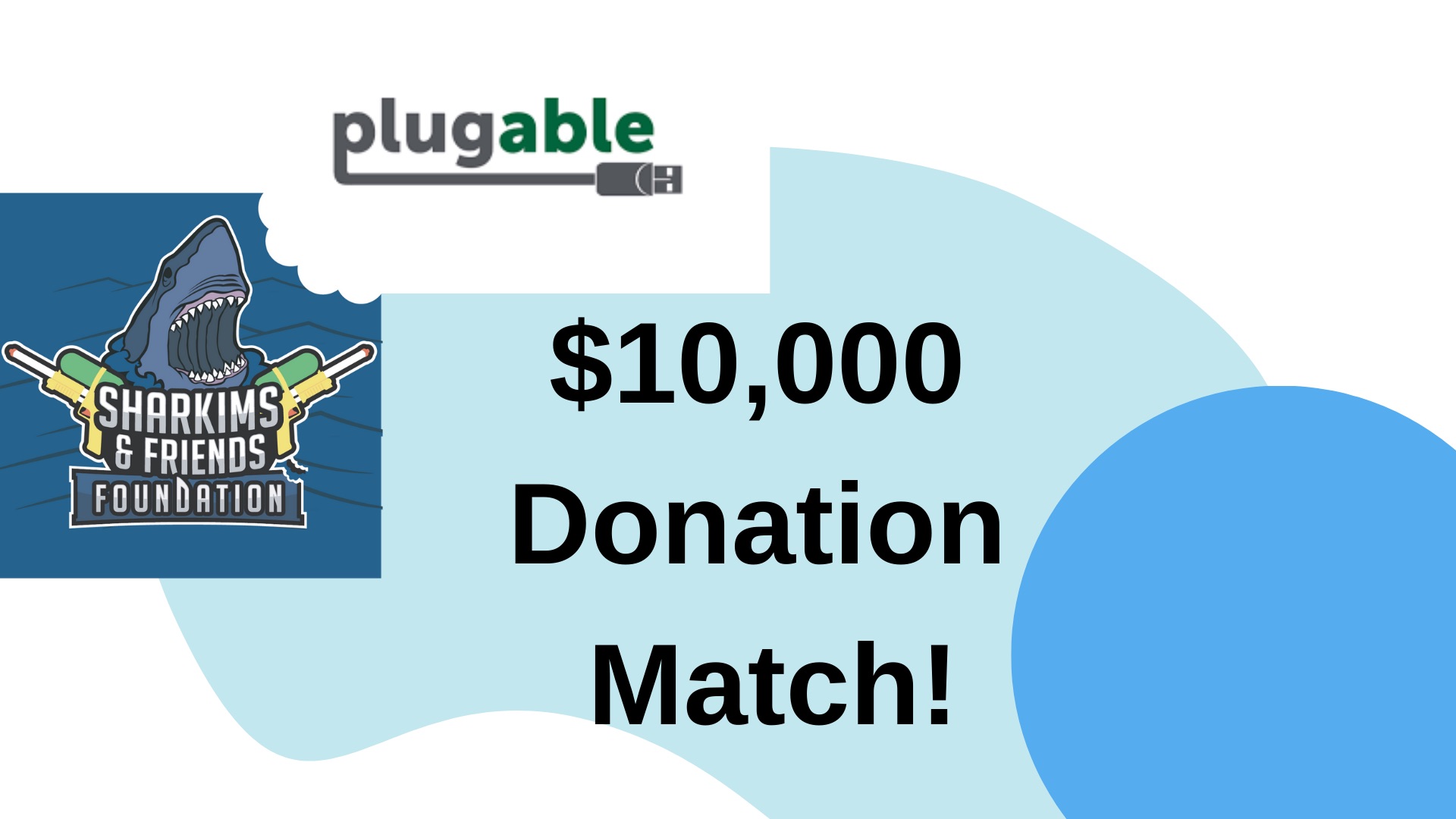 Fundraiser Tomorrow and More News
The 24 hour countdown has begun for another Sharkims & Friends Foundation 24 hour fundraiser! Tomorrow, Feb 19th at 10 am, we'll be kicking everything off with a game you might have heard of – Minecraft. As usual, you can join us at http://twitch.tv/sharkimsandfriends. Oh, and we've also upped our goal for this fundraiser to $10,000.
Why such a lofty goal? Because whatever gets donated will be matched by the good people at Plugables.com. That's right. Every dollar you donate will be worth double. Up to $10,000. That means if our community donates $10,000, SCH will receive $20,000. Every single dollar goes directly to Seattle Children's Hospital. We have the chance to exceed our $16,000 2022 goal in a single day.
How does your donation help and where does it go? Most of the money raised goes into what SCH calls Uncompensated Care. sated Care. This is the cost of care for families that cannot, due to lack of insurance, Medicaid, or funds, pay for the care rendered by the hospital. That's right, the dollar you donate (that gets matched!) goes straight to helping SCH help kids. In 2020 SCH had an uncompensated care gap (costs minus donations) of $239,152,000.
Once again, here's our schedule for Saturday and Sunday:
10:00 am – Minecraft
2:00 pm – Halo Infinite
4:00 pm – Pummel Party
6:00 pm – Golf With Your Friends
7:00 pm – Minecraft
11:00 pm – Gang Beasts
12:30 am – Minecraft
2:00 am – Pummel Party
4:00 am – Halo Infinite
6:00 am – Minecraft
8:00 am – Golf With Your Friends
10:00 am – The End